Top 5 Best Used Cars to Get You Through 2020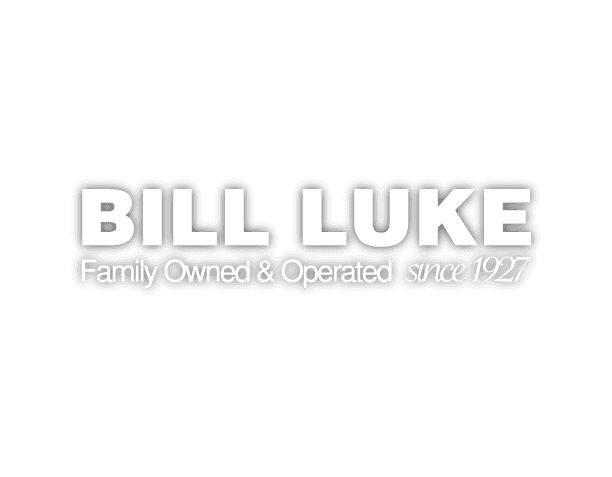 What are the Top 5 Best Cars for 2020?
As we are well underway into the new decade, we have come to realize that new car prices are seeing numbers like $35,000. Given that number, now is probably the best time for the conscious buyer to be exploring used cars. We have taken the liberty to evaluate the best used cars that can be purchased for under $20,000. Now there may be a lot of cars to choose from, but we decided to concentrate our list based off Kelley Blue Book's (KBB) list of traditional midsize models. These vehicles have the best balance of value and utility. We then cross referenced this list with the vehicles that we have available in our inventory today.
First on our list is the 2017 Toyota Camry, this is the last of the previous generation Toyota Camry. This generation is known for its dependability, reliability, and retained value. Not only is this model trouble-free but it's easy to drive and a great buy for anyone looking to go the extra-mile.
MPG: Up to 24 city / 33 highway
Seat Capacity: 5
Next on our list is the 2016 Dodge Charger SXT, a vehicle that is typically priced at Bill Luke Santan for under $20,000. Yes, we know what you might be thinking, "But it's not a Hemi!" and while you may be right, you can't dismiss that this 3.6-liter V6 puts out 282 horsepower. For a four-door sedan, that's not a bad price to pay for the performance you get. The Charger includes a spacious interior, with an aggressive exterior worthy of its reputation as an American muscle car.
MPG: Up to 19 city / 31 highway
Seat Capacity: 5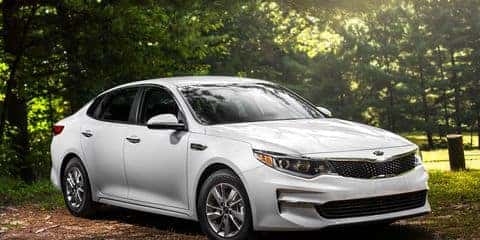 According to KBB, the next vehicle was ranked as the "best buy for 2016" – the Kia Optima. The Optima dominated the midsize category, mainly based on a redesign that refreshed its interior. On top of that, the Optima was complimented with an extensive list of 'standard features' that other car manufacturers would charge you a premium for. If you're looking for a little power out of your Kia, we recommend going with the 'SX' trim, which outputs 245 horsepower with a 4-cylinder turbocharged engine. If speed is not your cup of tea, then we suggest the 1.6-liter turbo 'EX' trim.
MPG: Up to 28 city / 39 highway
Seat Capacity: 5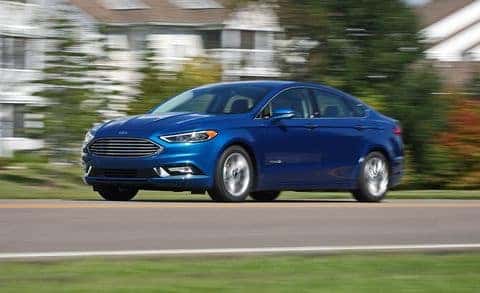 Looking for something that is more in line with your ideals of sustainability? Fret not, we have the 2017 Ford Fusion Hybrid is on our list as well. If you've heard of a "gas guzzler" then we would like to introduce you to the "fuel sipper" which gives you about 43 MPG city and 41 MPGhighway. This midsize sedan is the perfect car, if you're looking for a comfortable ride with room for all your friends and belongings.
MPG: Up to 43 city / 41 highway
Seat Capacity: 5
Last on our list of cars is one we believe to be quite underrated as a family sedan and that is the 2017 Volkswagen Passat. This car brings a unique balance of performance and economy with a 1.8-liter turbocharged 4-cylinder engine, while providing exceptional room for its precious cargo, (Yes, you are precious cargo). This vehicle is priced to sell at Bill Luke Santan and is typically below the $15,000 threshold.
MPG: Up to 23 city / 34 highway
Seat Capacity: 5
As we mentioned, the new car market is one that is starting to see prices north of $35,000 with a trend leaning towards SUV and trucks. Which is good for the conscious minds looking for a used car under $20,000.
If you enjoyed this content, please be sure to comment what you would like to see in future blogs!
Schedule a VIP appointment today!